We'd like to take this opportunity to introduce another tool that would allow you, as a small-business owner to take control of your Social Media Marketing.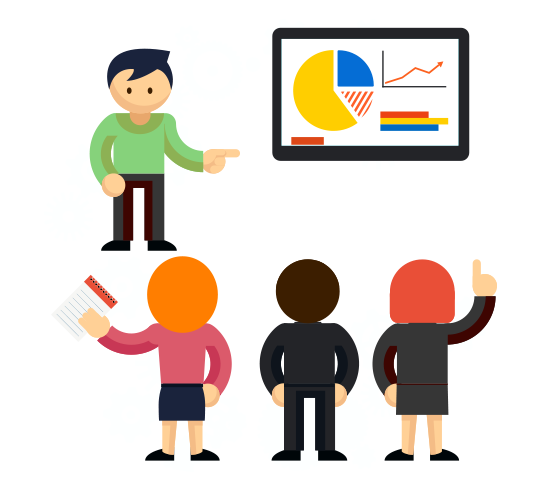 We live in an age where social media networks have significantly matured, with key networks like Facebook, Twitter, Instagram, YouTube, and Google drive traffic to your businesses. We know for a fact, that by keeping our customers in the loop, we get to increase our overall revenues with them. We at the AppAddictive have seen this happen with hundreds of thousands of fan pages installing our apps, brands leveraging our custom engagement apps as well as managing social advertising campaigns geared towards optimization.
And yet, it's still a challenge for us marketers to really get the heartbeat of our social media assets. There are way too many platforms to worry about. While we're happy with improvements pushed by Facebook and Twitter with their respective analytics support, we feel that there's a need for us to put all of our data in one place. This way,we have the ability to stay consistent across multiple networks and adjust our marketing campaigns if necessary.
Of course, it wouldn't hurt to keep tabs on the competition.

We are pleased to announce the newest member of our small-business suite, AppAddictive Analytics. This product is a result of countless amounts of customer-feedback based on years of making social media work for small-business.
With AppAddictive Analytics you can:
Easily connect your Facebook, Twitter, Youtube,Instagram, Yelp, Alexa and Google Analytics accounts for data tracking.
A powerful RSS broadcasting tool which allows you to automatically and seamlessly publish content from ANY RSS feed to multiple social media accounts at the same time.
Have a unified dashboard where you can have top-level overview of your social media assets.
Answer the Whos, Whys and Whens – get a deeper understanding of your fans.
Leverage on actionable insights you can use for posting updates.
Track competitor's social media performance and establish an industry index to add more context to your own data. Are your competitors outspending/outmarketing you?
Set custom alerts on competitive activity.
On top of our core analytics offering, we also provide an easy and efficient way to post and multi-broadcast your messages on Facebook and Twitter. You can schedule your posts, consolidate your library of images that you use and see post performance in real-time. You can
easily access this via the Broadcast tab.
This is just the beginning. We'll eventually introduce new features as the social media landscape evolves.
You can immediately start using AppAddictive Analytics by clicking here. No credit card required!